Ann-Marita: Home
Hi, everyone!
Welcome to the website of singer/songwriter Ann-Marita!
Ann-Marita is currently in the studio completing her upcoming album "Chatterbox Café", and in the meantime, 2007 album release "Intuition" is available for purchase from CD Baby! Click album cover to buy: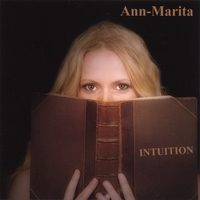 Check out the tracks on the Music page!
To purchase a copy of Ann-Marita's self-titled 2004 debut, click on album cover below: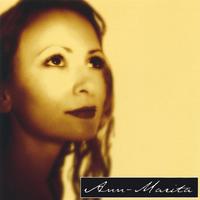 Ann-Marita's music is also available at all major digital download stores, including iTunes Music Store.
Join Ann-Marita's new Facebook music page!
For those of you who are new to Ann-Marita's music, here's a brief history:
From Arctic Norway to the south of Sweden, to the U.S. Midwest, Australia and California, singer/songwriter Ann-Marita has found her home - and her stage - wherever she has moved to. Currently residing in Los Angeles, Ann-Marita has released two solo albums to date; her self-titled debut and her sophomore release "Intuition", which have both earned her rave reviews, airplay on several continents, performances at top music industry events like Popkomm and Canadian Music Week, as well as numerous award nominations and -wins for both her solid songwriting skills and expressive vocals. Country, rock'n'roll, blues, folk...Ann-Marita's style is as eclectic as her background, just as could be expected.
Presently, Ann-Marita is performing at clubs and festivals all over the U.S., while recording her third solo album, set for release in early 2013. With an acoustic guitar or with a full band, this amazing performer will bring any crowd to their feet with her powerhouse voice and that sound that is so uniquely her; the sound that has been referred to as "Ann-Marita Country". So come on in to Ann-Marita Country and have a listen for yourself.
Some career highlights include:
* Endorsed by musical equipment companies including Tradition Guitars, Daisy Rock Guitars, Shubb capos, Dunlop, etc.
* A 4th place win in the Unisong International Songwriting Contest with her song "Company Town".
* A finalist in the 2009 Faces of Violence Singer/Songwriter competition with "State Line".
* Nominated for Female Vocalist of the Year and Album of the Year in the Victorian and National Country Music Awards, Australia.
* Performances at top music industry events like Popkomm (Berlin),Canadian Music Week and California Music Industry Summit.
* Included on numerous compilation albums; for example "New Country Roads Vol. 4" (distributed throughout Europe), "Music for the Gulf", "Females On Fire" (produced by Warrior Girl Music) and Indie Country Gold (on Colt Records).
* Two songs ("Class of '93" and "You Said Forever") included on Australian Logie-nominated television series "Mortified".
* Featured in nationally distributed Australian magazine Country Music Capital News.
* Received airplay in the U.S., Australia, New Zealand, Japan, many European countries and on a wide array of internet radio stations.
* The single "Alive And Kickin'" made the Top 10 on the Indie World Country Report, as well as # 8 on the indie-music.com country chart.